Beautiful picture of T. Wakefield grown by Emilie Wellfelt. It won 1st in Class 30 - One Flamed and also won a Glass Goblet for Best Flame in Show at the 185th Show.
---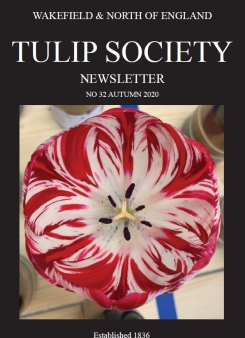 above Florists' tulip Wakefield Flame. Photo: Niklas WellfeltNewsletter No. 32 Autumn 2020
The latest edition of the Tulip Society Newsletter published and issued to society members each autumm.