"Here tulips bloom as they are told; Unkempt about those hedges blows An English unofficial rose" Rupert Brooke
---
WNETS Date Protection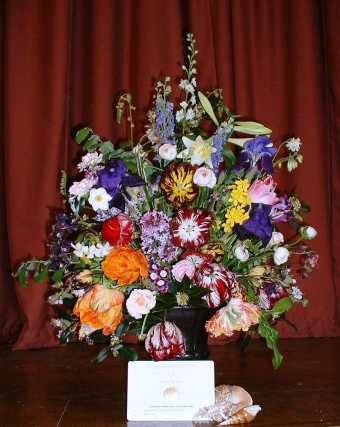 above: Society floral arrangement with tulips in the style of an old Dutch flower painting. RHS Tulip Day Gold Medal certificate for WNETS stand Genus Tulipa, 2003.
This policy is designed to bring the Society into line with the General Data Protection Regulation which comes into force
on 25th May 2018.
A full copy of the Society's Data Protection Policy can be viewed here as a pdf: >> Data Protection Policy
Data held by the Society
Membership of WNETS is conditional on the Society holding the member's contact details. These comprise:
- Name,
- Postal address,
- Telephone number (optional),
- Email address (optional).