Tulip Society Members
The Tulip Society has over 250 members who share an interest in these amazing historic flowers and support the Society in many different ways during the year.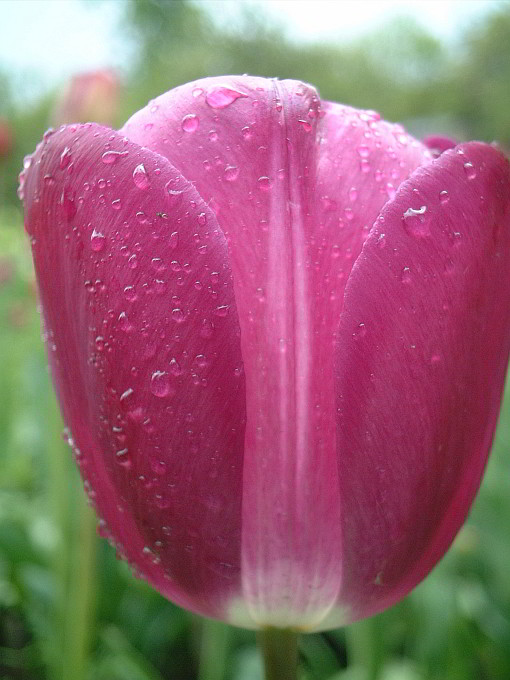 above English florists' tulip Lunae

breeder
If you would like to grow and show English Florists' tulips, you can become a member of the Wakefield and North of England Tulip Society. Please contact the Society Secretary, details below.
Subscriptions
Membership subscription renewal is due on the date of the Annual Show each year.
One newsetter and post correspondence issued per membership.
Cheques or Postal Orders should be made payable to the Wakefield and North of England Tulip Society and sent to: The Wakefield and North of England Tulip Society, c/o The Secretary Sarah Brooks, 6 Clough Grove, Oughtbridge, Sheffield, South Yorkshire, S35 0JX. Email: secretary[at]tulipsociety[dot]co.uk
Subscription Rate

New Membership

Membership Renewal

£10.00 (single)

£5.00 (single UK)

£11.00 (family)

£6.00 (family UK)

£7.50 (single & family Non-UK)

12 months basic membership, notice of events and shows, stage entry at Society's shows, entry to AGM, access to Society Library, annual newsletter, vote at meetings.
New Members
New Members should enclose Name / Address / Email Address and Telephone Number. If we can issue letters and correspondence to you by email, it is faster and more efficient, and saves the Society money in postage costs. Please also tell us if you are interested in growing and showing English Florist Tulips when you make a new application.
English Florist Tulip bulbs are not available commercially, but a limited number of bulbs are made available for new members each year who are keen to grow and show tulips. Other members of the Society contribute these. New showing members are encouraged to bring the flowers from their bulbs, however small, to the Annual Show, where there is a section for Novices. Other members will then be able to give advice on growing and showing techniques.