The Wakefield and North of England Tulip Society is along established floral society with a tradition of growing English Florists' Tulips or Old English Tulips.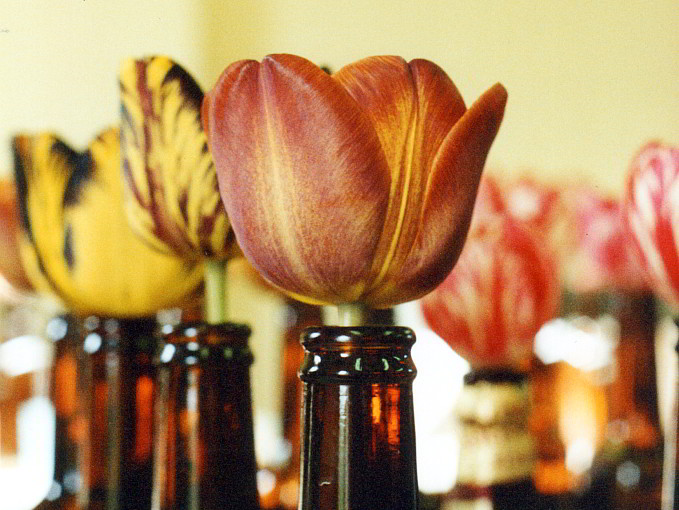 above English florist's tulip James Wild breeder.
An Old Tulip Tradition

Today only one society remains specialising in tulips, the Wakefield and North of England Tulip Society dating from 1836, and is one of the oldest florist's societies.
Shows & Events
The Annual Show is held in the Wakefield Area each year, and open to the public. As well as the classes for English Florists' Tulips, there is a section for Dutch Tulips.
In recent years the Society has revived its Dutch Tulip show which is held at the Harrogate spring Show. The society also supports other florist's shows and events with information on the showing, history and cultivation of tulips.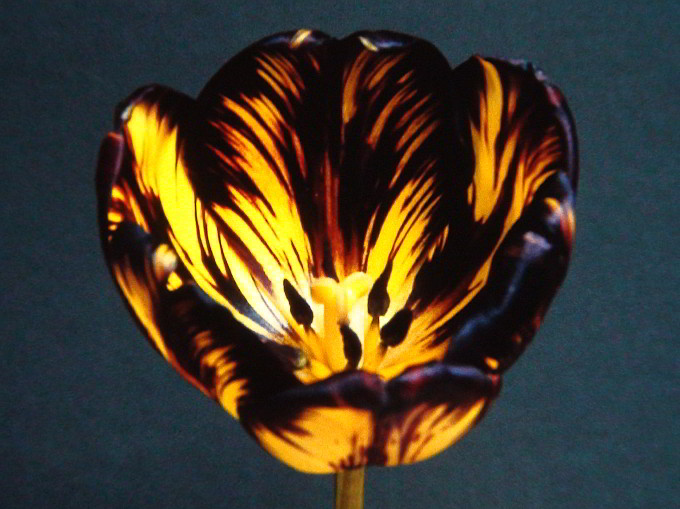 above Florists' tulip James Wild flame.
The Tulip Society Officers work to manage and promote the aims of the society on behalf of its members. The Committee is elected each year in October at the Annual General Meeting, and the Committee meet at intervals through the year to organise the society's shows and events, discuss items of interest and resolve its day to day administration.
More Articles...
Page 1 of 2