The Society holds several tulip shows and events throughout each year including its Annual Main Show during May, and its AGM in October. Other events include visits to see tulips or gardens of special historical or garden interest.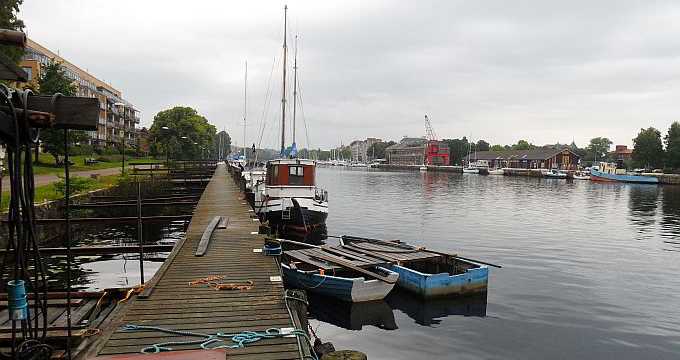 above: River frontage in the centre of Halmstad, Sweden.Please contact the Tulip Society Sectretary for further details of events or activities. We would love to hear from you if you are planning an event or activity relating to tulips or tradtional florist's flowers.
The Wakefield and North of England Tulip Society supports and encourages members to show tulips at other society shows and events. A full list of related events is listed below.
NB The information below is accurate at time of publishing. Please check with the relevant event organiser for full up-to-date details before making your journey.
Further Information: Contact the Secretary for schedules or further information about the society's shows, This email address is being protected from spambots. You need JavaScript enabled to view it.
Upcoming Events (+12 months)
The Wakefield and North of England Tulip Society's Small Show: Date and location TBC
Please remember to let the Secretary know if your tulips look likely to flower much earlier than the date of the Annual Show or if they are going to be late to flower. This information is essential to help the committee decide on the date and location of the Small Show.

Further info: This email address is being protected from spambots. You need JavaScript enabled to view it.
Previous Events (-12 months)